SDC Verifier
SDC Verifier is a powerful post-processor program with an advanced calculation core for checking structures according to different standards and report generation. The goal is to automate all possible routine work and speed up a verification of the engineering projects significantly.
SDC implements fatigue check according to following standards: Eurocode3, FEM 1.001 and DIN15018 based on Smith Correction and Palmgren-Miner S-N curves methods.
Plates can be checked against buckling according to ABS 2004/2014 and DNV 1995/RP-C201 2010 rules.
SDC Verifier implements the following standards for checking large (offshore) lattice structures: AISC/ANSI 360-10, API RP-2A, ISO 19902, Norsok N004 and Eurocode3.
With the built-in report designer, it is possible to completely control structure of the report and easily preview and modify it. SDC also comes with a Presentation Designer which generates PowerPoint Presentation directly from SDC Verifier.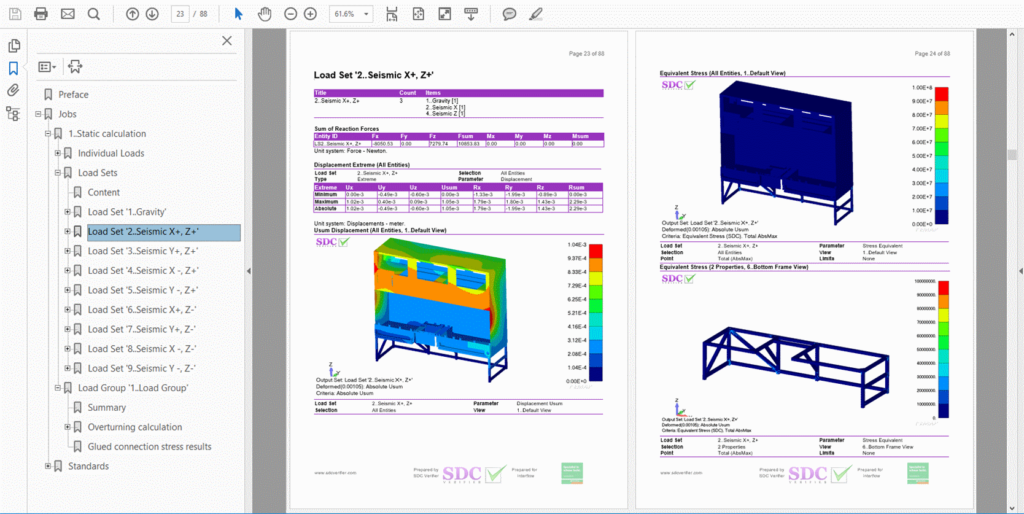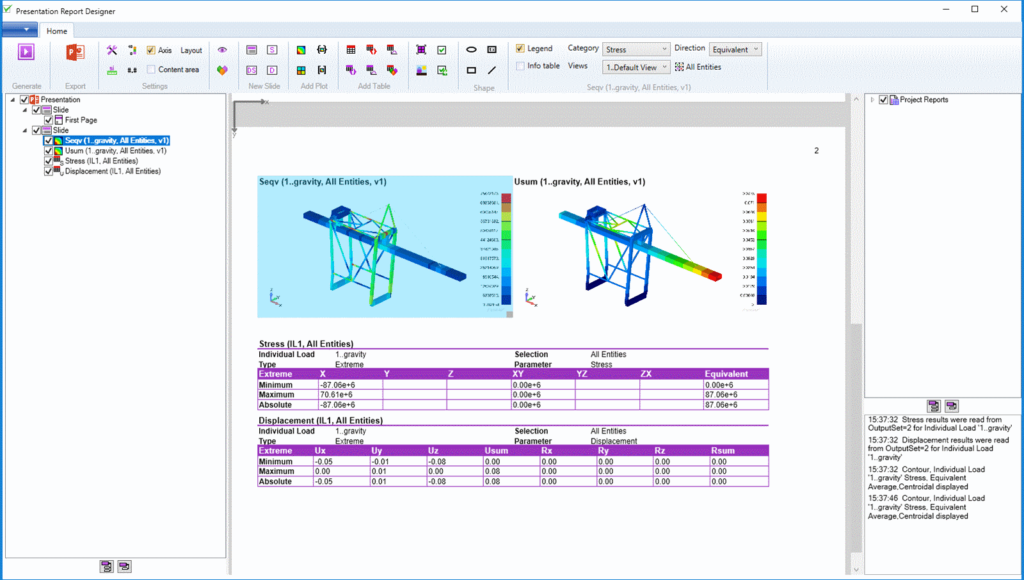 Optishape-TS
OPTISHAPE-TS is a structural optimization software used at early stage and problem solving stage of design process. It provides the best structural design proposal within available design space for given boundary conditions and manufacturing constraints.
Optishape-ES
An EASY to use, SIMPLE to interpret and INEXPENSIVE to afford Toplogy Optimization tool. It uses 2D plane stress element to find out best material layout in given design space with compliance as constraint and volume minimization as objective.